Proyecto Lingüístico Quetzalteco de Español
Lær spansk på Guatemalas bedste spanskskole*
Learn Spanish at the best language school in Guatemala*
*(according to guatemala365.com)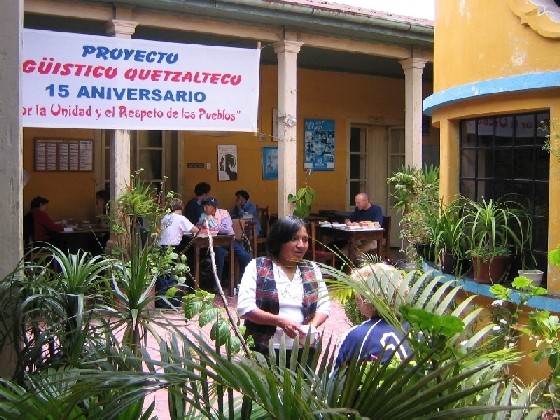 Undervisningen foregår i svalegange omkring en dejlig patio (gårdhave).
Tuition is given around a lovely courtyard.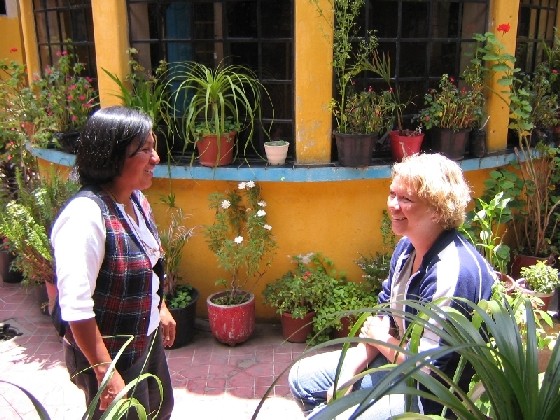 Formiddagssolen får smilene frem.
The morning sun brings out smiles in teacher and student.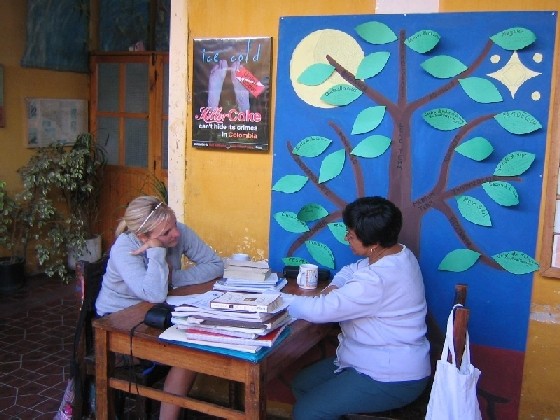 Vi tilbyder en-til-en-undervisning, fem timer om dagen.
Nogle træner verber og grammatik...

We offer one-on-one tuition, five hours a day.
Some focus on grammar and verbs...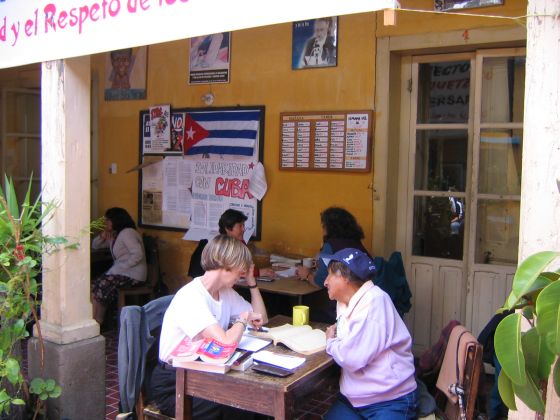 ...andre øver mundtlig sprogfærdighed...
...others practice their oral skills...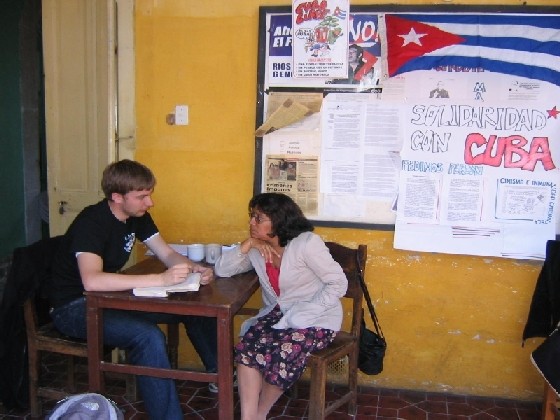 ...eller udveksler historier fra forskellige steder i verden.
...or exchange stories from different parts of the world.
Aktivitetskalenderen har ekskursioner, vandreture, organisationsbesøg,
foredrag, film, dans og hyggeaftener på programmet, som skifter hver uge.

Extra-curricular activities include excursions, hikes, visits to NGO's, talks,
film nights, dancing lessons, and social events at the school. There is a new programme every week.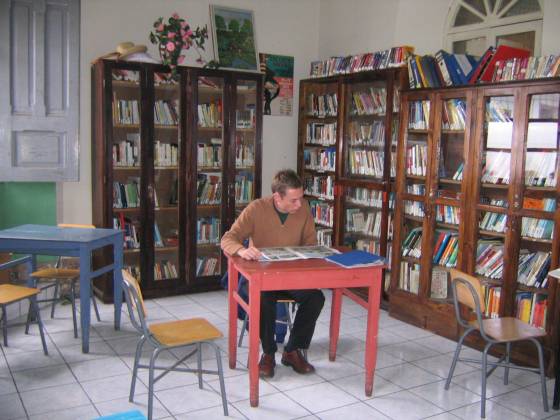 Uden for undervisningstiden er der mulighed for at benytte det rigt
udstyrede bibliotek.

Outside tuition hours students may study in our well-equipped library.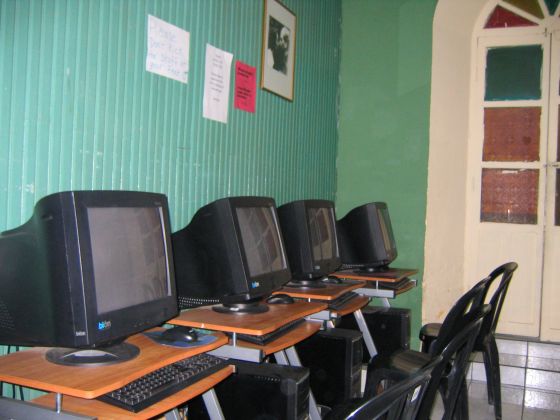 Skolen har oprettet et computercenter, hvor guatemalanske børn fra byen får gratis undervisning i brug af computere og internet. Uden for undervisningstiden har sprogskoleeleverne gratis internetadgang 30 minutter dagligt.

The school has created a computer centre, where Guatemalan children from Xela come to receive free instruction in using a computer and the internet. Outside class hours, students of el PLQE have free access to the internet 30 minutes a day.
Fotos: Mikkel Møldrup-Lakjer (2004-5)
[Mere om Rejser til Guatemala]
[Further information - Spanish school in Guatemala]
Opdateret d. 4.11.2005