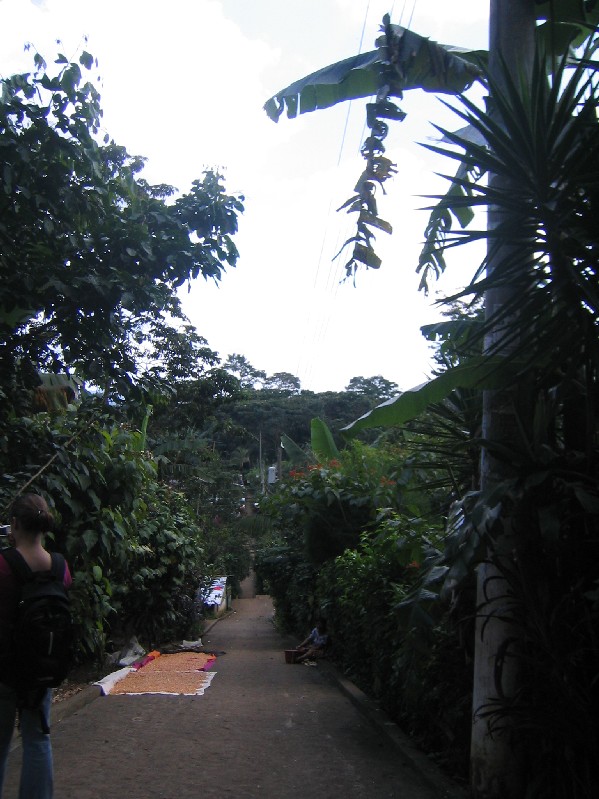 Coffee grains out to dry on the concrete streets


Although the first mayor of the nearby city helped establish the community, the following mayors did nothing of the sort, in fact, they sent in the police and the army to watch the village, accusing them of contact with the Guatemalan guerillas in the final years of civil war (the peace settlement was signed in 1996 after 36 years of unrest). The children in the village were instructed not to give names as to "Who is your leader?" ("We are all leaders"). This is still going on, and the name and location of the village are therefore withheld for exactly that reason.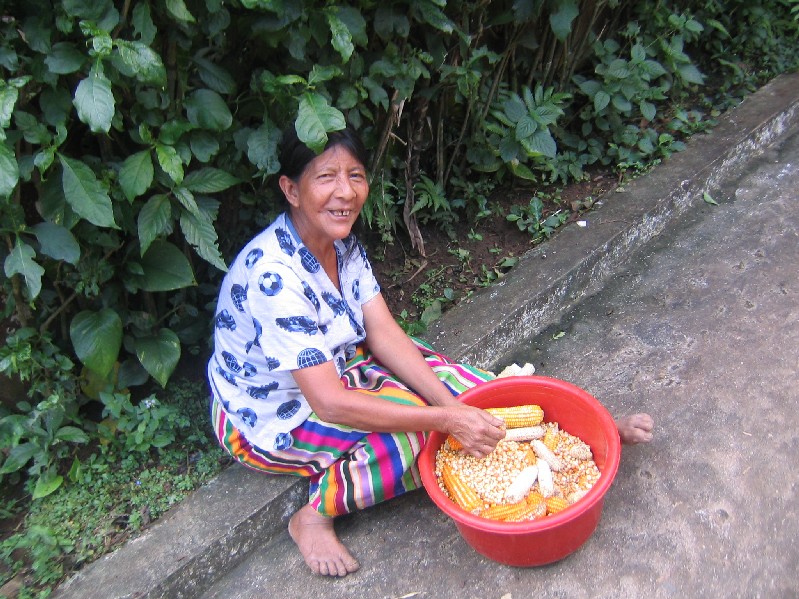 Una mamita cleaning corn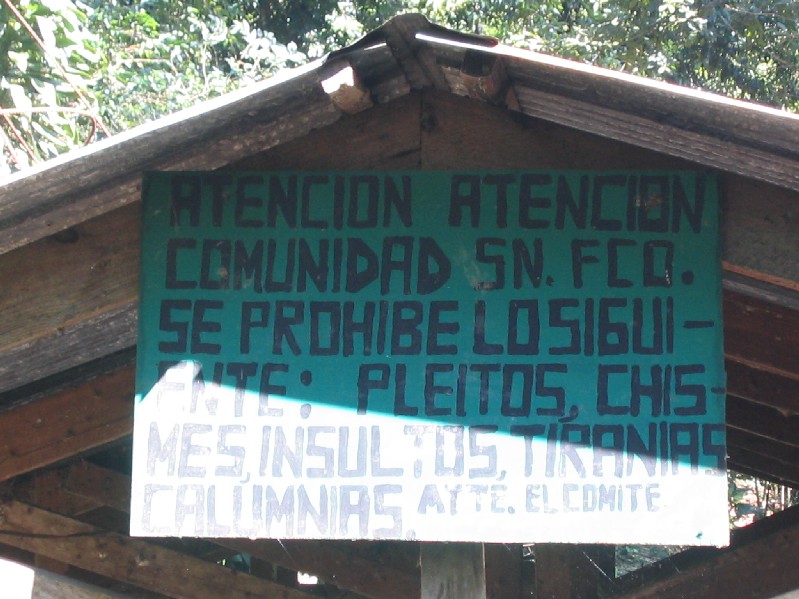 Sign says: No mockeries to be spoken here


And they do live in a kind of "Communist" harmony that dictates that everyone works his share and shares the profit alike. This may only work in a small community with a history like this one, but the present success is a strong pointer to ways to overcome obstacles when trying to establish new societies. Most probably, some Mayan respect for a community feeling needs to be present to accept the sharing, but the village certainly qualifies.
But there's still no teacher (they have a room to set up school), and until then there seem to be limitations as to a proper integration into the Guatemalan society. Besides, many of the men have to seek work outside the village to earn more money, but due to the surveillance, which means that they are seen as potential troublemakers and therefore not welcome labor in the nearby communities and farms, they have to travel far to get work. They have tried to breed fingerlings, and hogs, but both projects failed - the spirits wouldn't let them, the Mayans say. Still, there are so many positive vibrations to be felt in this Mayan community that one can only hope that the village will survive and the news will spread that it is possible to establish a new and different beginning.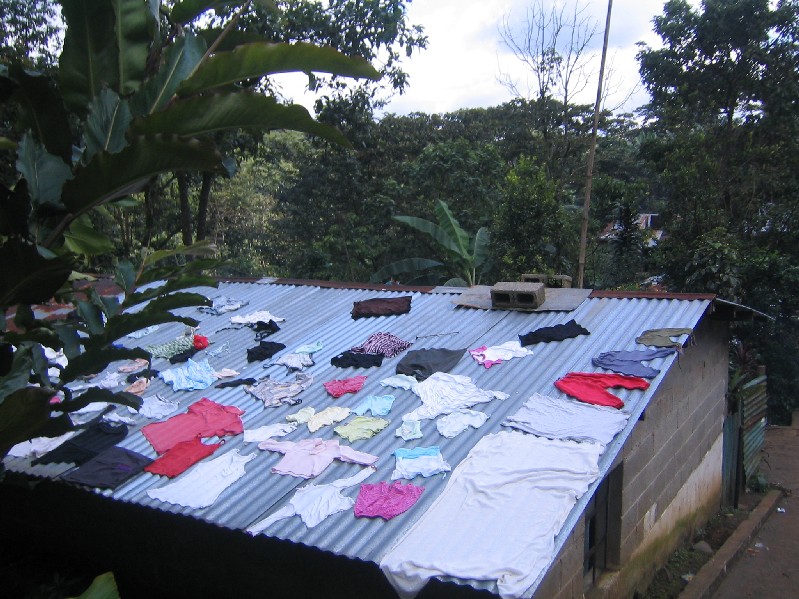 Laundry out to dry on the corrugated rooftops


Erik Moldrup
November 2007